Coping with family pressures – advice and information
The winter months bring extra challenges with financial pressures, families all under one roof, and combined with the stress of coping with Covid-19 this year.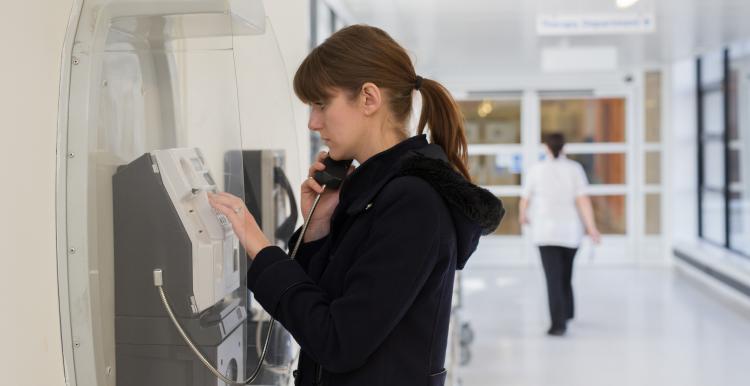 All of these issues can put increasing pressure on families, making it difficult to cope, which can cause mental health issues and other problems. We have compiled these sources of support and guidance to help Slough families cope.
Slough Public Health Portal
This portal has a wealth of information related to you or your family's health. This portal provides an easy way to view and access local services in Slough related to your health.
Covid 19- Slough community response (One Slough)
Their goal is to build community resilience in Slough to help residents in times of crisis including providing support in response to the coronavirus crisis. They want to help local people to support one another and provide essential services to people who need it. The One Slough partnership has opened a call centre to ensure all Slough residents can get the support they need during this difficult time. Call One Slough on 01753 944198.
Adult Social Care
Older people and adults with physical disabilities, sensory needs, learning disabilities or ongoing health conditions, and carers of adults with any of these conditions, should call Adult Social Care on 01753 475111 if they need support.
Covid-19 Self Isolation Fund
From 28 September, if you receive a positive Covid-19 test result or are told by the NHS to self-isolate because of close contact with someone who has Covid-19, you may be eligible for a £500 lump sum. The government has announced the new Test and Trace Support Payment for people on a low income who must self-isolate for 10 days and cannot work from home during that time. Advice on when to self-isolate and what to do is on the NHS website
Citizens Advice
Advisers will research your options and look at the possible outcomes of different courses of action. They will not tell you what to do but encourage you to make your own decisions. They will help you to make informed decisions by advising on your specific needs and giving you the facts on which to base those decisions. Advisers use all the latest information so that you are armed with the best and most accurate advice. Telephone 0800 144 8848. During periods of heavy demand, you may be asked to leave a voicemail. Please be assured that we will get back to you. The return call will come from a blocked number. It's helpful to include your email address in your voicemail. 
Child Care
Are you looking for childcare but not sure where to begin? There are different childcare options available in each area of Slough and you should find information about all the different providers in Slough here. If you can't find what you're looking for or need some help or advice then contact the Slough Family Information Service on 01753 476589 or FIS@slough.gov.uk. If you wish to search our childcare section, please use the search box to view all records, you can then use filters and/or tagging to refine the search to your specific requirements and location.
COVID 19: Support for Children and Families in Slough
The current Coronavirus epidemic and the lockdown measures that are in place can present new challenges for children and families. The services and professionals that normally help children and families may not be available or may be working differently. However, in Slough the health, education, social care, police and the faith and voluntary sector are working closely together to ensure support is still available to you. This document has been put together to provide additional information on service that can offer support.
Domestic Abuse
The current restrictions on our day-to-day living and additional stresses because of coronavirus will put pressure on lots of relationships and families. Domestic abuse is likely to get worse with coronavirus restrictions, and in these circumstances, some people might also experience abuse for the first time. Call 999 if you're at immediate risk. Other support is offered by Berkshire Women's Aid on 0118 950 4003, available 24 hours a day. You can also visit the Berkshire Women's Aid website. They support people of all genders.
Domestic Abuse- Domestic Abuse Stops Here (DASH)
DASH supports women, children and men suffering from any kind of abuse from partners, ex partners or family members. If you or someone you know needs our help please call our helpline: 01753 549865. You can also make a referral online.
Family Support - Slough Family Information Service (FIS)
Slough Family Information Service (FIS) offers FREE impartial information and guidance about a wide range of services for children, young people and their families. Examples of the support provided- Support and advice for families with children and young people, Financial support and help with childcare costs, Schools and school-based family services etc. For the full list of support which FIS provides visit their website or call 01753 476589.
Foodbank Slough
Your local Foodbank support clients who are in food poverty because they do not have enough money to buy food. They provide three days' nutritionally balanced emergency food and support to local people who are referred to us in crisis. Clients must be in food poverty and must have an electronic voucher from a referral agency to attend a Foodbank.
Forced Marriage Unit
Forced marriage is when you face physical pressure to marry (for example, threats, physical violence or sexual violence) or emotional and psychological pressure (eg if you're made to feel like you're bringing shame on your family). The Forced Marriage Unit provides Government guidance and helpline on forced marriage and honour-based violence. If you feel someone is in immediate danger, call 999. You can contact the Forced Marriage Unit on  020 7008 0151, or by emailing fmu@fcdo.gov.uk.
Financial Support- Benefits
Slough Borough Council has a Benefits Take-up team who can offer help and advice if you are confused about your benefit entitlement. The Benefits Take- up team can provide advice, guidance and assistance with the full range of welfare benefits, to help you boost your income. The neighbourhood welfare officers help claimants that are ill, disabled, vulnerable or suffering from financial hardships to claim for benefits that they are entitled to. The Team can be contacted via Incomeboost@slough.gov.uk or by calling Amit - 07880 091 295, Nasim - 07710 858946
Financial Support- Buy with Confidence
Buy With Confidence is the only nationally available business approval scheme that's 100% owned, controlled and operated by independent public sector bodies. Using a Buy with Confidence approved member is the best way to ensure a legal, honest and fair service if you need work doing around your home. Buy With Confidence
Financial Support- Test and Trace Support Payments
The government have a new package to support and enforce self-isolation. Visit the Test and Trace Support Payments page for information and how to claim.
NSPCC Support for Parents
Parenting can be rewarding, but it can also be challenging. The NSPCC Support for Parents webpage provides parenting tips for all stages of your child's life, as well as advice on how to deal with difficult situations.
Safeguarding- Children and Young People
If you have any concerns about the welfare or safety of a child or if you think that a child might be being abused and you want to talk to someone about it you can contact Slough's Front Door hub on 01753 875362 or you can call the NSPCC Helpline on 0808 800 5000 or email: Helpline@nspcc.org.uk. Child abuse is the term used when an adult harms a child or a young person under the age of 18. A list of related services is available here. Call 999 if you feel like a child is in immediate danger.
Safeguarding- Adults
Abuse can take place anywhere, in a person's own home, in a residential or nursing home or a day centre or hospital. Unfortunately, those being abused are often the least likely to tell someone or seek help. If you see or know something of concern, please do not ignore it. In an emergency, call the Police on 999. To contact Slough's Adult Social Care Services call 01753 475111 or email safeguarding.adults@slough.gov.uk.Out of normal office hours, call the Emergency Duty Team on 01344 786543. For more information on Slough's Safeguarding Partnership click here.
Trafficking Advice and Support
Slough Borough Council has a dedicated CSE and Trafficking Co-ordinator, a support service called Engage within the young people's service to work with those at risk or who have experienced exploitation and work alongside other organisations to raise awareness, build resilience in young people and support the work to safeguard missing children. If you are concerned about any boy or girl under the age of 18 being taken advantage of for a sexual purpose, contact Slough's One Front Door on 01753 875362, 101 for the police non-emergency line or Crimestoppers on 0800 555 111 or on the Crimestoppers website . To better understand what signs to look out for and where to gain support, click here.
Young Carers in Slough
Slough Young Carers is for 8-19 year olds in Slough. The sessions offer advice, support and a break for young people to enjoy a range of age-appropriate activities such as ice-skating, cinema, bowling and even day trips out. Slough Borough Council has a duty to ensure all Young Carers screening tools are carried out. It is important that this is completed in order for the right help and support to be provided. The screening tool can be completed by individuals or professionals. Call 01753 875510 or email youngcarers@slough.gov.uk for more information and support.
Important Contact Details
In an emergency, or if you suspect you or someone else is in immediate danger, phone 999.
For Deaf Access Text 999 or Emergency Minicom TextRelay on 18000 (You must be registered to use this service).
If you need advice on accessing health and care services, how to stay safe and well this winter, mental health, or dealing with loneliness and isolation, we have developed advice and information pages on all these topics.