Keeping safe and well in the community – advice and guidance
There are many ways in which vulnerable adults can suffer or be taken advantage of, so we have collated this guide to keeping safe and well in the community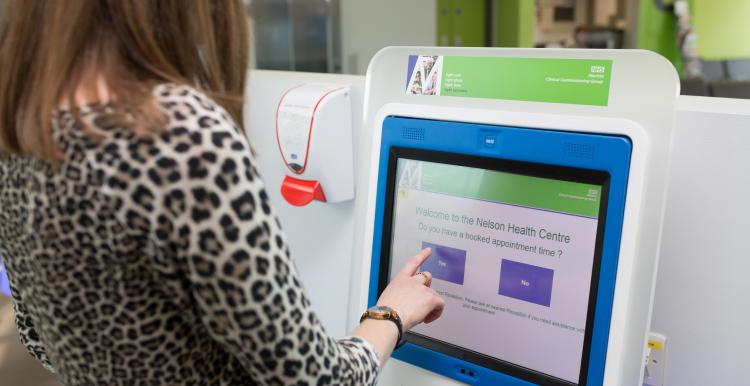 Is it an emergency?
Does it feel like the situation could get heated or violent very soon? Is someone in immediate danger? Do you need support right away? If so, please call 999 now.
If you're deaf or hard of hearing, use our textphone service 18000 or text on 999 if you've pre-registered with the emergencySMS service.
Citizens Advice
Advisers will research your options and look at the possible outcomes of different courses of action. They will not tell you what to do but encourage you to make your own decisions. They will help you to make informed decisions by advising on your specific needs and giving you the facts on which to base those decisions. Advisers use all the latest information so that you are armed with the best and most accurate advice. Telephone 0800 144 8848. During periods of heavy demand, you may be asked to leave a voicemail. Please be assured that we will get back to you. The return call will come from a blocked number. It's helpful to include your email address in your voicemail.
Local Community Projects Officers (Crime)
The council has three community project officers who are committed to reducing crime and disorder in Slough. They work closely with the police, residents, businesses and other groups to identify community safety and crime issues. To find out more click here or call 01753 475111 and press option 3.
Fire Service – Royal Berkshire Fire Service
The role of RBFRS within local communities is evolving. A wide range of services help keep communities safe, including safety and protection advice to residents and businesses, as well as enforcing fire safety legislation and reducing fire risk in the built environment. This is in addition to highly skilled crews providing a swift and effective response to incidents ranging from road, rail, aviation and waterway accidents, to fuel and chemical spills, collapsed buildings, large animal rescues and, of course, fires.
Community Safety Team- Cuckooing and Slavery concerns
The Community Safety Team is able to advise on all aspects of cuckooing and modern slavery in Slough and signpost to recognise, respond and refer potential cases. Helen.Buckland@slough.gov.uk
Thames Valley Police
Doorstep crime is becoming more common, where people come to the door pretending to be officials to trick their way into your home.  If you are not sure about someone don't let them into your home. If it's an emergency, call 999. You can tell the police about unwanted or suspicious callers by calling 101.
Thames Valley Alert: Community Messaging
Thames Valley Police are committed to involving the community in the policing of Berkshire, Buckinghamshire, Oxfordshire and Milton Keynes. We believe that by improving the flow of information between the community and its police we can all make a greater impact in the prevention and detection of crime and anti-social behaviour. Visit Thames Valley Police Community Messaging website.
Neighbourhood Watch
Neighbourhood Watch is about people getting together with their neighbours to take action to reduce crime. Neighbourhood Watch schemes can:  cut crime and the opportunities for crime; help and reassure those who live in the area; encourage neighbourliness and closer communities.  See more information on the Thames Valley Neighbourhood Watch website.
National Stalking Helpline- The Suzy Lamplugh Trust
Suzy Lamplugh Trust defines stalking as 'A pattern of fixated and obsessive behaviour which is repeated, persistent, intrusive and causes fear of violence or engenders alarm and distress in the victim.' Stalking can consist of any type of behaviour such as regularly sending flowers or gifts, making unwanted or malicious communication, damaging property and physical or sexual assault. If the behaviour is persistent and clearly unwanted, causing you fear, distress or anxiety then it is stalking and you should not have to live with it. Call 0808 802 0300 or make an online enquiry if you feel you need support. If you feel you are in immediate threat- call 999.
Safe Place Scheme
The Safe Place Scheme has been set up to help people who might feel vulnerable when they are out and about in Slough. Businesses who have signed up to the scheme will put a Safe Place sticker in their window. This shows it is a place where a vulnerable person can go in an emergency and get help to call the police, a family member, carer or support worker. The businesses will not make lots of calls but will provide somewhere safe to wait until help and support arrives. It may be as simple as offering someone a place to sit and a glass of water. An emergency could be when the person is unwell, scared or lost.
Scams Advice                
Prevent people becoming victims of scams. The Trading Standards are aware of a number of COVID-related door-to-door scams in the borough and have published advice to residents. Please ensure you remind yourself of this guidance and pass this on to any elderly or vulnerable residents you may know. Through its Friends Against Scams initiative they have produced urgent advice.
If you need advice on accessing health and care services, coping with family pressures, mental health, or dealing with loneliness and isolation, we have developed advice and information pages on all these topics.