An Accessible and Inclusive Town
We visited 17 GP practices from the period between July 31st to 16th August 2018 to gain an understanding of how disabled friendly local surgeries were in Slough.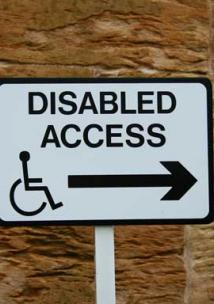 Key Findings 
The main issue faced by GP practices is space restrictions but in spite of this it was clear that surgeries very much wanted to offer a high standard in terms of patient experience. 
Most surgeries had a hearing loop and the ones that didn't said they were in the process of acquiring one. Braille was seldom offered but surgeries said they could make this provision on request.
A lot of surgeries used clear signage, but we did note a number that were placed high above eye level and difficult to read because of the size and lack of symbols.
We noticed some TV screens playing daytime TV soaps rather than using the opportunity to keep patients informed and updated.
Some GP practices used LED lit notices to let patients know when they are up next. At others, the GP would come to the waiting area and call for the next patient. . 
A number of reception counters were very high making it difficult for someone in a wheelchair to see over and speak with reception staff. In some of the disabled toilets, soap and drying materials were placed much higher than a person in a wheelchair could reach.